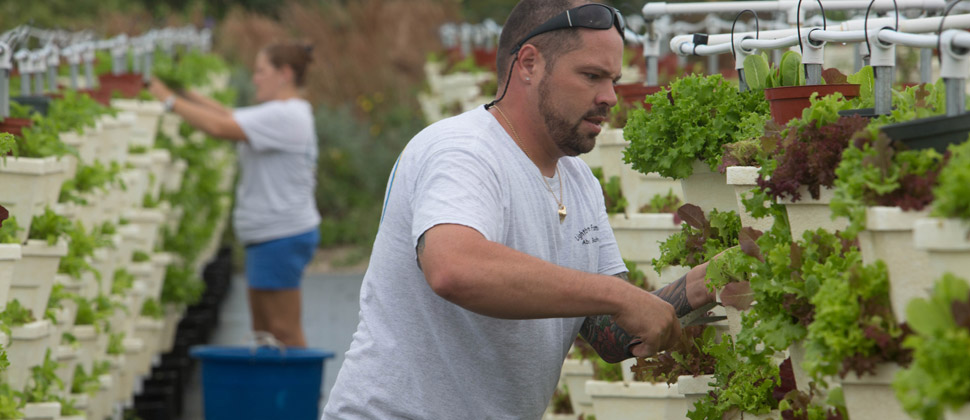 Notes From the Farm
By Lightbourn Family Farm
November, 2013
Finally, tomatoes are back on the menu! Technically a fruit (because their seeds are contained inside), tomatoes are fantastic for the health. Eating them regularly is thought to protect against different forms of cancer, reduce the risk of heart disease, and promote eye health. Getting fresh, vine ripened tomatoes straight from the farm or the Harbour General Store when they are in season is the way to go. They deliver far more taste and nutrients than imported tomatoes that have been picked early for transport and ripened en-route. On the farm we also use organic pest management practices, so all produce is pesticide-free. For maximum flavor, health and sustainability benefits, its best to buy from local suppliers whenever you can.
Tomatoes are super-nutritious whether they are raw, roasted, grilled, tinned, dried or juiced. This is because cooking and processing actually boosts some of the beneficial properties of tomatoes by increasing the antioxidant content that can be absorbed by the body. The opposite is true for many other fruits and vegetables. Tomatoes are super-rich in phytonutrients including flavonoids (rutin, quercitin) and carotenoids (beta carotene, lycopene, lutein and zeaxanthin). They are also the biggest dietary source of the red carotene lycopene, which acts like an antioxidant, as well as a good source of vitamins C, A (as beta carotene), K, B3, B5 and B6, folic acid, biotin and potassium.
With a variety of red and yellow Grape Tomatoes, Big Boy slicing tomatoes and a purple Cherokee Heirloom tomato to choose from, there are many ways to include tomatoes as a healthy part of your diet this season. Into the new season along with tomatoes we are currently harvesting salad mix, arugula, spinach, chives, hot pepper, cucumbers, white sweet potato, cassava and pumpkin. Sweet peppers, string beans and beets are on their way and should be in soon. You can always visit the farm to get whatever is fresh, but you can also place orders through our Facebook page (Lightbourn Family Farm), email us at [email protected], or call or text your order to 242-577 0593. All orders should be in by the night before to guarantee your order makes the next delivery day of Tuesday or Friday. You can also find our produce at the Harbour General Store in Schooner Bay, Maxwells and Abaco Grocery in Marsh Harbour, Golden Harvest Grocery in Treasure Cay and Harbour View Grocery in Hope Town.